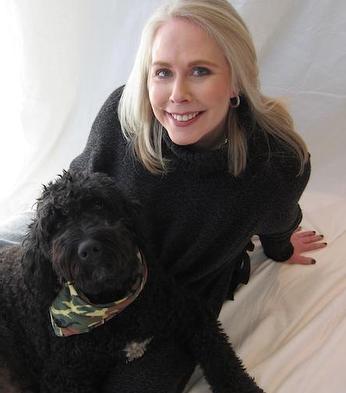 Sarah-Jane Pearce
It's Nice To Meet You!
As a real estate agent in central Toronto, Sarah-Jane brings extensive knowledge, experience and skill to every transaction. 

Focused on service that is accountable and meets the needs of her clients, Sarah-Jane always goes out of her way to ensure that her clients are in no doubt of her dedication and commitment. Her professional, friendly and honest approach, combined with her extensive experience in marketing, negotiations and strategy, provides her with a results-driven and client-committed approach to Real Estate. 
 
People that have worked with Sarah-Jane speak of trust, commitment and her ability to listen and understand their needs and personal situations. A perfectionist when preparing a home for sale and making sure all the big and small details are taken care of is all in a day's work when it comes to enhancing the visual and emotional impact of a client's property.
 
"Professional. Personal. Responsive. Organized and Efficient. These are only the top of the list of compliments I can use to describe my selling experience with Sarah-Jane. She taught me so much about Real Estate. When I'm ready to move again. She is the first agent I will call. I'm grateful to have had so much help in the sale of my house. Thank you, Sarah-Jane!!"
- R. Soleil
 
"Sarah-Jane was an absolute pleasure to work with. From the initial consultation right through to the final sale everything was smooth and stress free. Sarah-Jane and her team provided invaluable advice and guidance on everything from decluttering and cleaning to repainting and home staging. I was pleased with the outcome and would highly recommend Sarah-Jane's services to anyone."
- J. Stollery
 
"Very trustworthy and hardworking. Sarah-Jane is also a great communicator and worked hard to secure a great deal for us last month."
- S. Young
 
With a mission to serve and impress those she works with so they have no hesitation in recommending her to their friends and family, Sarah-Jane treats such trust not only as a vote of confidence, but also a responsibility to continue providing the same exceptional service. Her number one focus is your success.